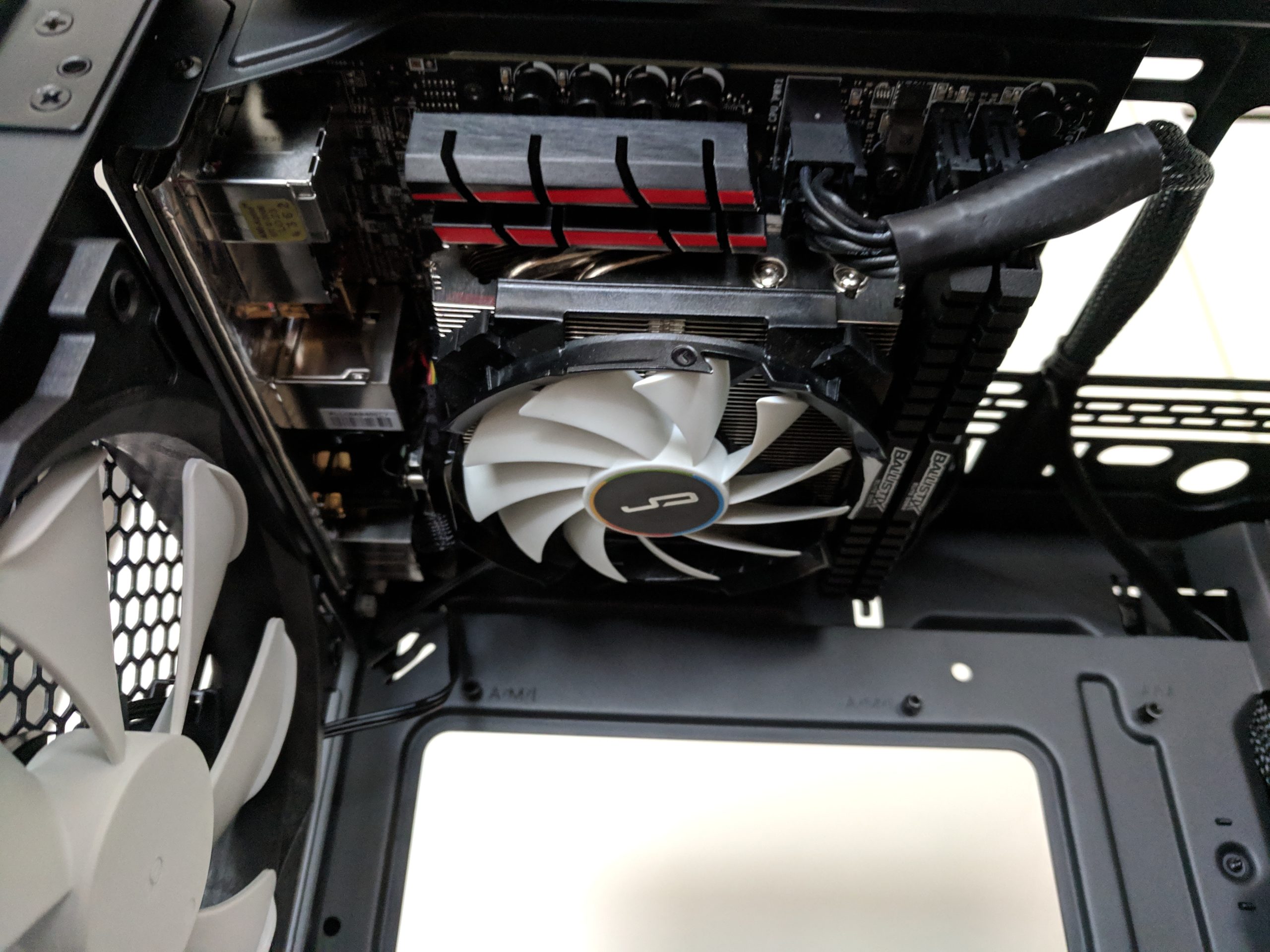 Hello Everyone,
Kicking off the holidays with the Phanteks Evolv X Dual System build, I shall admitted that I have been quite exited after the system released earlier this year. Finally I do not need to build a MINI-ITX system for work and personal finance while the other full/mid tower build for gaming.
Today I am thrilled to announce the new build.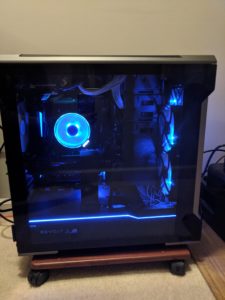 Here is my build :
System 1:
Motherboard Asrock X470 taichi
CPU AMD ryzen 2700X
RAM team dark pro 16gb ddr4 3200 c14
Video Card Gigabyte gtx 1080 OC
Storage samsung 970 evo 256 gb pcie ssd/ samsung 860 evo 500gb
Cooling AMD Wraith Prism cooler
System 2:
Motherboard MSI z270 bulldog itx motherboard
CPU intel i7-7700
RAM crucial ballistix elite ddr4-2666 2*4 gb
Storage intel 600p 512gb pcie ssd
Cooling CRYORIG C7
The color of entire build is black/white as Christmas is around the corner and snow has fallen for the first time this season.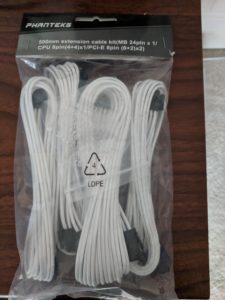 Please allow me to show you my cable management at the back, super clean.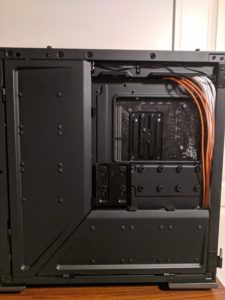 Below please also find my build log:
Day One:
I have a unused Corsair Bulldog 2.0 at this point and I was thinking that the MSI Z270I Bulldog itx motherboard is a quite good candidate. The main reason is that the EPS 12V connector and ATX 24pin connector are pretty close and also both can be installed on the right side of the board. which makes the cable management easier to handle for Evolv X 2nd system.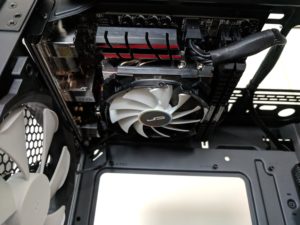 In the picture above, you will find that EPS 12v 8pin is very manageable. It is way better on the left since the Revolt X cable can not reach that far and it also makes the main ATX system hard to route the EPS 12v cable.
Day two:
AMD Ryzen system was finally completed. For some odd reason, amd box cooler was not working and I dashed into Micro center for the exchange. So here is the Taichi with Ryzen 2700X.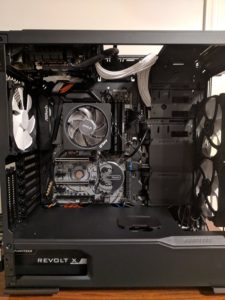 Day three:
I thought about using EVGA GTX 1080 TI FTW3, but this card is currently on another build, it may take some time to uninstall. so for now, I am using Gigabyte 1080 OC card.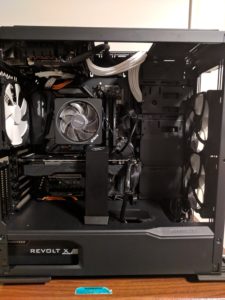 I also added the DeepCool graphics card holder in this build to prevent sagging.
Notes to the future:
This build still have a lot of improvement to make in the future, such as:
1. Updating CPU cooler to All in One liquid cooler
2. GTX 1080TI upgrading
3. Hard Drive setup for big file backup.
My final review of Phanteks Evolv X Dual system case
Pros:
1. Very smart design/Idea to hold two systems in a mid tower (almost full tower size by the way)
2. The backside cable management is quite easy.
3. Lots of space in the front.
4. Everything can be uninstalled without hurting cable connections.
5. A good fan hub can hold a lot of fans.
6. USB type-c gen 2.
7. The PSU has the capacity to run 2 systems independently. You may only start one system and all the fan and RGB is working well.
Cons:
1. PSU cable length is a little awkward and it is hard to bend, therefore the extension cables are almost a must-have.
2. One of the mobo standouts can not be fully threaded in.
3. per-installed fan is loud at full speed (almost 2000 rpm) for a 140mm fan. lol
4. The shipping. The psu is pretty heavy which even sagged the back panel a little, it is easy to fix though.