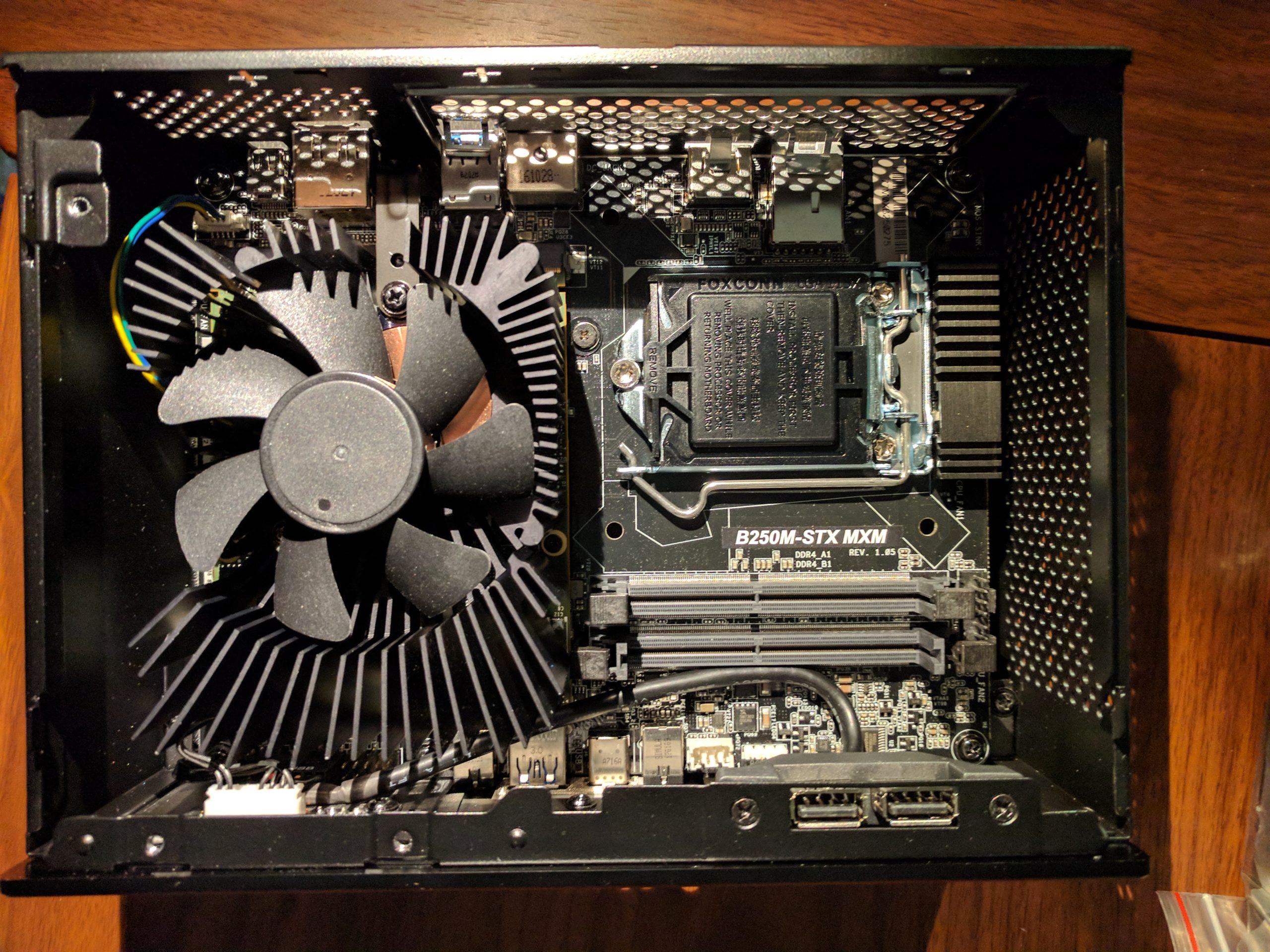 The Mini PC has been picked up during 2014 Steam PC trend, and at that time, every major Motherboard Provider try to release its own brand of Mini PC. Today, I get the Asrock DeskMini GTX 1060 barebone system from Newegg.com (I brought myself). It turns out that it is the perfect Mini PC I have ever owned before. I had Mac mini and Dell Alienware Alpha before.
Lets get into the unboxing picture first.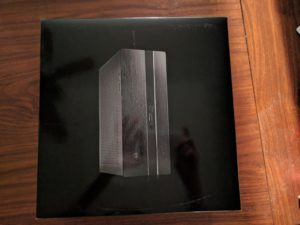 The box is pretty small, the only thing that worries me is the package is not sealed.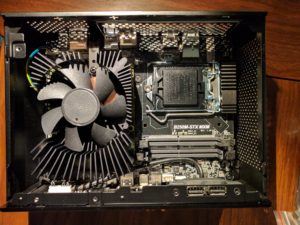 Lets Open the case, shall we? you can see the socket 1151 at the top of the case and with laptop memory slot. it has 2 cpu 4-pin fan header, although I do not know what the second one for.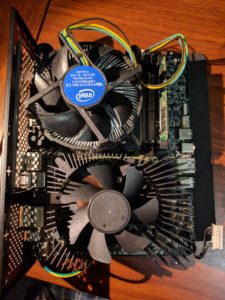 I have Intel G4620 CPU installed, I got that CPU from Frys.com about $69. 16GB Crucial DDR4 2133 memory installed.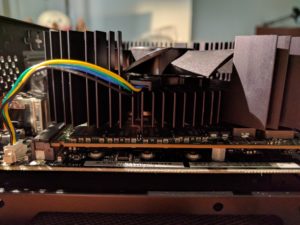 The GTX 1060 MXM card is pre-installed. but I found out that both VRM and GDDR5 memory is not covered by the heat-sink.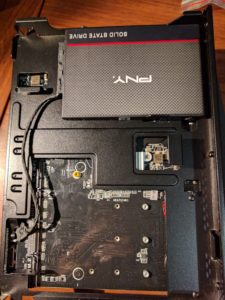 The back is straight forward, with 3 M.2 SSD slot and 1 M.2 WIFI slot. The SATA cable is perfect small enough to fit the 2.5 inch SSD.
(More to come)